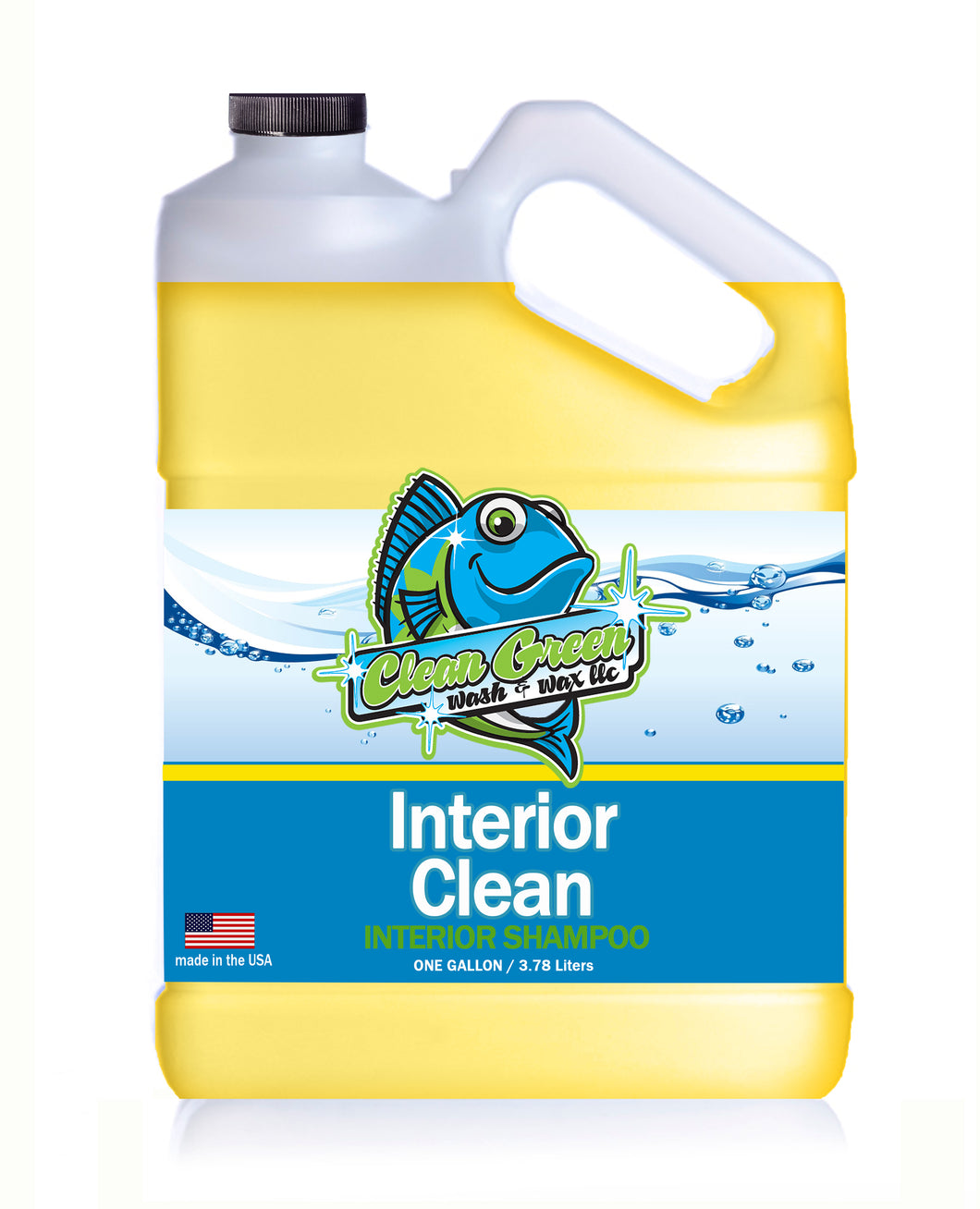 Clean Green Wash & Wax Interior Clean 1 Gallon Concentrate 300:1
Regular price $44.95 Sale
Interior Clean shampoo is great for all surfaces.  This high foaming shampoo has a great lemon smell, combined with unbelievable cleaning.  This product is designed to use in a bucket with a bucket grate and wash mitt.  Using the bucket method to clean interiors is the only way to ensure proper dirt removal.  
Interior Bucket Method:
2 - Buckets
1 - Bucket Grate
1- Nylon Brush
12 - Microfiber towels
1 - Microfiber Wash Mitt
Vacuum Capet thoroughly
Pre-spot any areas with Dry Clean diluted 10:1 with water
Apply 1 oz. of chemical to 3 gallons of water in a bucket with grate.  
Foam Interior Clean with hose. 
Dunk wash mitt in solution and wring excess water from mitt.  
Scoop up foam from bucket
Scrub carpet with mitt in a 3 x 3 ft area.
Dunk mitt in fresh water bucket and wring.
Re dunk mitt in solution and wring, keep repeating until all carpet are is completely scrubbed.
With shop vac and microfiber towel blot up remaining moisture in scrub carpet area.  repeat until all the carpet is vacuumed and blotted.
Using Nylon Carpet Brush place lines in carpet to give that fresh and clean look.