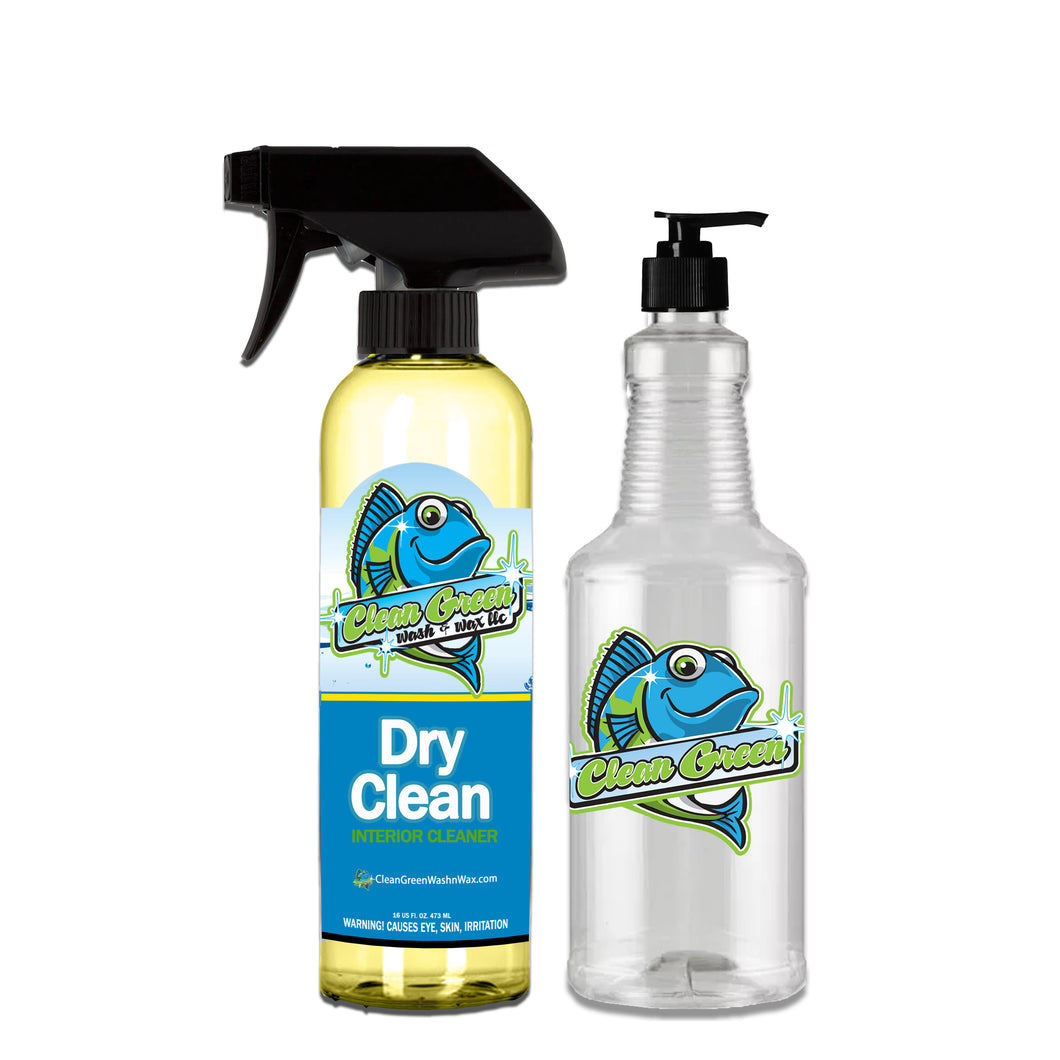 Clean Green Wash & Wax Dry Clean Dilution Kit 16 oz.
Regular price $16.50 Sale
16oz  bottle with pump
The perfect container for all your bulk cleaning supplies. Weather you are a professional detailer, do it yourself car guy, or just want some great looking bottles to use around the house this is the solution for you.  This pump is ideal for diluting your concentrate.  One pump equals 1/2 oz of product.  Take the pump and apply it to your concentrated bottle.  Take the trigger and apply it to the clear 16 oz., now you will always have the proper dilution for your products.
Designed to take the abuse of daily use
Round shape takes up less room
16oz size is easy to hold or hang from your pocket
Perfect for detailing
Save money by buying bulk
One pump is equal to 1/2 oz.
Dry Clean
Dry Clean Interior Cleaner is the fastest and easiest way to clean your carpets, vinyl, even your headliner. Dry Clean will remove dirt, grease, oil, stains, even that nasty stuff. Dry Clean will leave you with a clean new look to your car. When you detail the interior of a car this is a must have product. We recommend applying Impress to your vinyl after use to provide UV protection. Can be diluted up to 30:1 depending on your cleaning needs
30:1 Concentrate
Safe, Non-toxic
Bio-Enzymes to help remove odors
Maybe used 10:1 as a pre-spotter
<div id="shopify-product-reviews" data-id="{{product.id}}">{{ product.metafields.spr.reviews }}</div>